Here at Ashley Cho Solutions, Our choice of Anti-Virus that we recommend to customers are Kaspersky Internet Security and ESET NOD32 Anti-Virus.
In this Article we will explain why your computer needs an Anti-Virus program installed, What it will protect you from and the key reasons why we recommend Kaspersky Internet Security and ESET NOD32.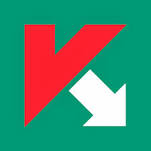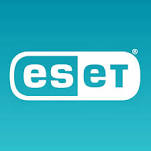 When you connect your computer to the internet a whole new world is available at the touch of your fingertips with so many possibilities of what your computer can do. Most websites and programs that you download are safe, but not everything is like that. The fact is that now your computer is connected to a massive computer network where not everyone plays by the rules and if left unprotected and terrible things can happen to for sensitive data and your computer. Getting an Anti-Virus installed on your computer is a good step towards protecting your data and computer.
An basic Anti-Virus program will help protect you from getting your computer infected by scanning the files and Operating system for infections and checking newly downloaded programs and files to see if there is anything malicious about it. It will also keep its self updated regularly for any new types of viruses or exploits that are in the wild. Most Anti-Virus programs will do the job, but not a good as you would want it to be. They will not catch all virus that you may encounter, may not get updated frequently fast enough to counter new threats and may be very resource heavy on your computer which will slow it down dramatically.
Kaspersky Internet Security and ESET NOD32 Anti-virus are the two most respected Anti-virus programs that are at a affordable price and are well known for being some of the least resource intensive anti-virus programs on the market. Are known to have the fastest responsive time for new virus threats. Having frequent updates to their virus database and both have continuously won awards for being able to catch all sorts of unique viruses even before an database update by how they monitor what programs do.
Both of these programs also include additional features to help further protect your computer which are listed below.
Kaspersky has the highest detection rate of known malware and records the fastest speed of response to new malware threats.
Kaspersky offer the most frequent signature database updates along with effective proactive technologies and best-of-class spyware protection.
Both require the lowest system resources and have the strongest encrypted file format recognition compared to other Anti-Virus Solutions
Kaspersky also has a comprehensive Host Intrusion Prevention System and an excellent Anti-spam Urgent Detection System.
ESET NOD32 is the fastest antivirus scanner in the world.
Both have been awarded Virus Bulletin VB100 for many years, showing that they are 2 of the most comprehensive anti virus products available on the market today.
Both offer an easy to use interface as well as advanced features to further protect your computer.
Key Features of Kaspersky Internet Security.
Low system resource usage
Kaspersky Internet Security 2013 is optimized so that it does not have a significant impact on network activity, the installation of programs, the launch of web browsers or the launch of programs. In addition, a special Gamer Mode ensures an uninterrupted game experience – while still keeping you secure.
Safe Money
Safe money is a component that protects your personal login details for banking, payment system or e-commerce websites safe money will ensure you are safe from web page hijacks by doing the following
Compare the website's URL with a database of secure sites
Check the certificate used to set up the secure connection – to avoid any behind-the-scenes transition from your intended site to a fake site
Check your system for online banking vulnerabilities related to your PC's operating system
Automatically suggest opening the site in the Safe Money mode – for added security against the theft of personal and financial data
Secure Keyboard
Because keyloggers can record the keystrokes you use to enter your credit card number or other valuable information via your keyboard, Kaspersky Internet Security 2013 includes our new Secure Keyboard technology. When you open a bank or payment website – or enter a password within any web page – Secure Keyboard automatically opens… to keep your data safe from keyloggers.
Parental Controls
Kasperskys new Parental Control engine includes new and improved protection for children that use your PC. Kaspersky Internet Security 2013 allows more effective control over children's use of both the PC and the Internet – and provides more reliable filtering of websites that contain inappropriate content.
Advanced windows 8 intergration
In addition to being fully compatible with Windows 8, Kaspersky Internet Security 2013 includes features that provide even greater protection:
Kaspersky Now is a new application that has been developed to integrate with Microsoft's new user interface – to display your PC's protection status and enable the rapid launch of vital security features
For other applications that are compatible with Microsoft's new user interface, Kaspersky technologies scan the applications for viruses - and infected applications are removed and then replaced with clean applications
Integration with Early-Launch Anti-Malware (ELAM) technology - to provide protection even before your PC boots up
Integration with Windows Security Centre's newly enhanced functionality
Key Features of ESET NOD 32 Anti-Virus
Top Speed Performance
ESET NOD32 have an extremely low system footprint ensuring fast and smooth performance for a continual level of security.
Gamer Mode: Automatically switch protection to silent mode when in full-screen and preserve resources for gaming, videos, or presentations
Identity Theft Protection
Protects you from attempts to acquire sensitive information such as usernames, passwords or banking and credit card details by fake websites
Host-based Intrusion Protection System (HIPS): you can customize the behavior of the system in greater detail: specify rules for the system registry, active processes and programs, and fine-tune your security posture.
Removable Media Control
Allows you to block unknown CDs, DVDs, USBs and other media and Prevents unauthorised copying of your private files to external devices.
Cloud-powered Scanning
Benefit from faster scanning process that uses our online file reputation database for whitelisting safe files
With either of these powerful Anti-Virus programs installed on your system you can relax and know that one of the best Anti-Virus programs is doing all the hard work for you protecting you from malicious threats.
We here at Ashley Cho solutions can provide license keys for either of these products at an affordable price and we can also install for you. Make sure your computer is protected today.