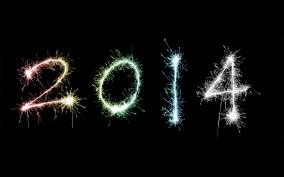 Greetings~~~
2013 was a truly busy year for us at Ashley Cho I.T. Solutions in settling in the market. It was more of realizing who we are, what we are good at and focusing on our strength. We mainly focused on PC and Mac Services based in Taupo and neighbouring Towns.
I am very happy to let you know that we have a few more plans to achieve in 2014, such as web development project as well as online database development for small to medium businesses. But that's not all. I am currently negotiating with Korean LED manufacturers so that I could import Samsung LED light bulbs into the New Zealand market. So if anyone wants quality LED lights at an affordable price, please let me know, that will help me understand the market needs better.
Also, I have one more valuable staff working for the company. His name is Stewart Gillespie, who will be in charge of web solution development as well as PC services when Liam needs some help. Anyone comes to the office, you will meet this delightful man~~~
As we have done in 2013, we will endeavor to provide quality and friendly services to you all, friends. If you need any computer support and/or web services, please don't hesistate to contact us. It definitely is our pleasure to speak with you and help you work better on your equipment.
We here at Ashley Cho I.T. Solutions look forward to working with you again in 2014. Thank you.